Do your kids struggle with writing? My oldest does. He's not very confident and handwriting is a source of frustration for him. He avoids writing anything at all costs. This hinders a lot of areas of school, so I know it's something we need focus on.
One helpful idea is to practicing writing in different mediums – rice, cornmeal, even oatmeal. We've been taking it one step further and writing with things that taste good too.
Writing in Chocolate Syrup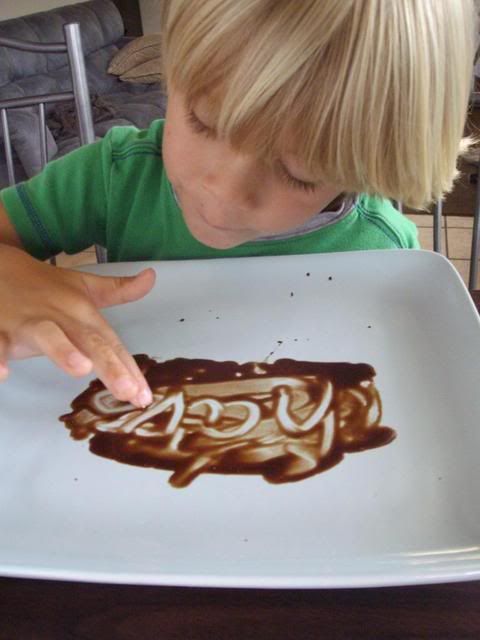 ~Enjoy!
This post was originally published February 19, 2010