As I'm starting my 5th week of homeschool, one of the benefits I'm experiencing is a greater enjoyment of my children. So, I've been asking myself why that is and I think these are some reasons.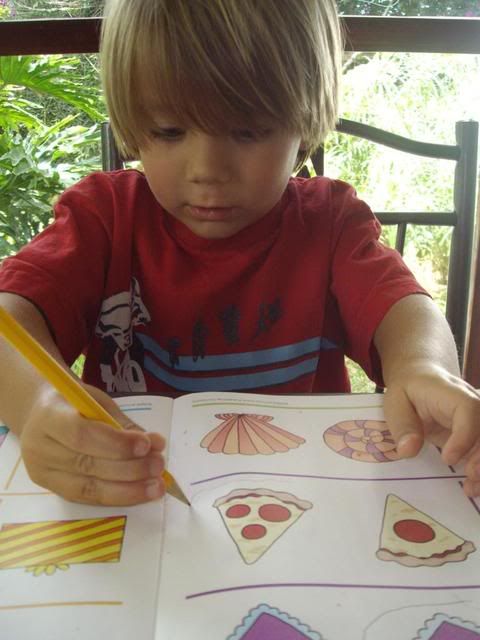 Starting homeschool and committing to be a full-time mom without any outside commitments has allowed me to focus my energy, gifts, talents – all that I am into this "job." I like Jamie Martin's phrase, "Intentional, professional motherhood." Without other distractions I can completely focus on my children and home and I'm finding this brings a greater sense of enjoyment for me personally. My children aren't in the way of something I'm trying to do – they ARE what I'm trying to do! It's much more fun that way.
This focus leads to the next benefit – an increased closeness with my children. Spending all this quality time together, I find I'm learning new things about each one. I'm getting to know them in ways I didn't before. And as I get to know them and gain a greater understanding of their personality and character I find I'm enjoying them so much more. They make me laugh and I actually have fun with them. Isn't it true the people you have the most fun with generally are the people you know the best that you've spent a lot of time with? I'm finding it's true with my children too!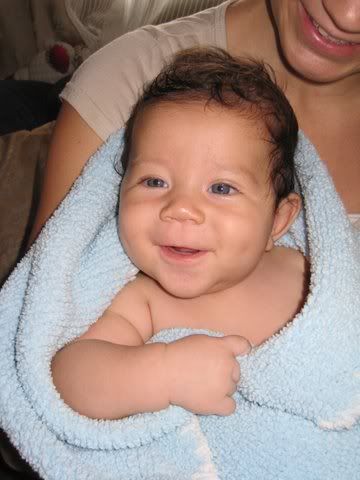 Learning together with my kids is also something I'm finding I really enjoy! Allowing that natural curiosity to lead and discover new things creates a bond and a closeness that feels really good. It helps me to delight in my children.
water color play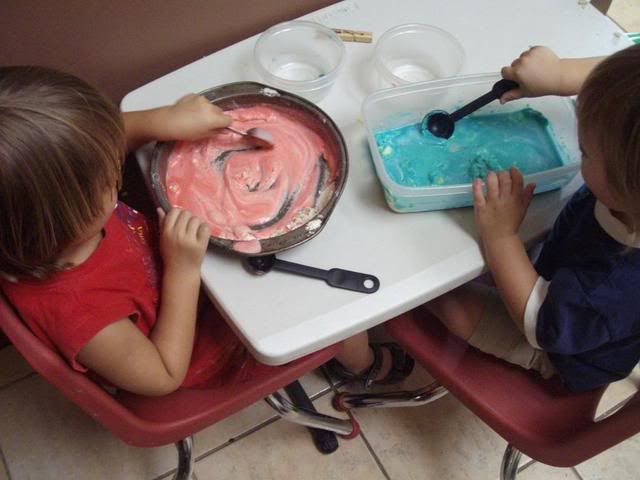 more color play
Finally, something recently that has caused me to enjoy my kids more is the death of our over-used portable DVD player. This was a week without any visual entertainment. It took a little time to adjust, but we have read way more books, the boys have played together more and I've gotten more creative. All these things lead to a great enjoyment of my children.
I think that if I'm honest, I would say that enjoying my kids i s not what comes naturally. My natural tendency is to feel frustrated, irritated, even angry and overwhelmed. But, I'm learning there are things I can do to help me not just "survive" these days of small children, but to truly enjoy them. I want to live with no regrets and also hopefully lay a foundation for positive relationships into the teen and adult years.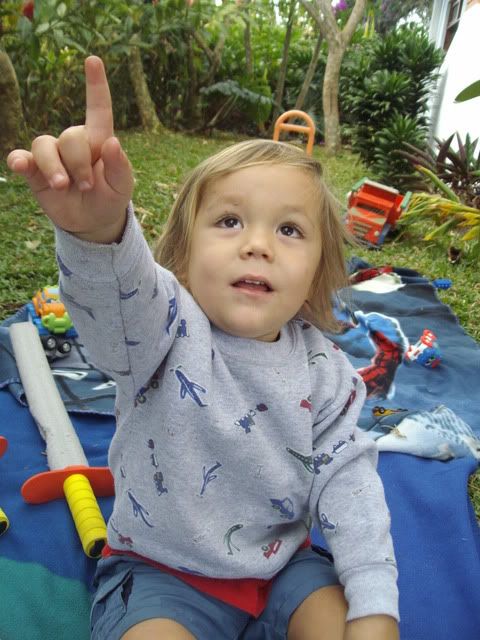 I had some reservations writing this post, because I don't want to sound like I have it all together or things are perfect – far from it! I'm not saying everything is a joy and delight. But I am saying I have an increased enjoyment, for these reasons, and I'm so thankful for it. I'm also not saying these are the only ways to enjoy your children, I'm just sharing what I'm experiencing right now and I'm loving it.
"twinkle twinkle" recorded by Kai
What about you? What are things that increase your enjoyment of your children? I'd love to hear from you!